2021 ADEAP Meeting
2021-09-23 11:13
Author : KIDEE Hits : 232
본문
2021 ADEAP Meeting
- Period: September 12th, 2021 (Sun)
- Location:  ZOOM
- Topic: Paradigm Shift of Dental Education in Asia Pacific: Innovation of dental education to face the challenges of COVID-19 pandemic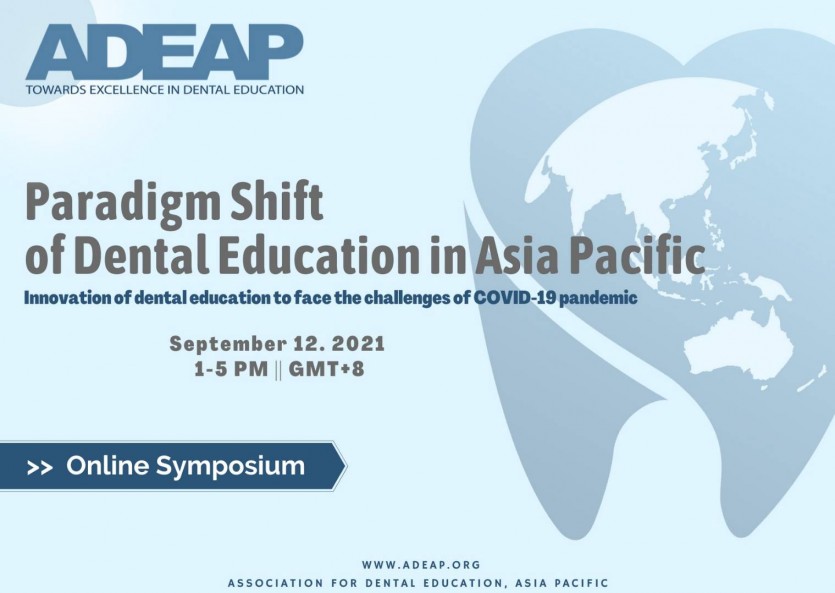 -About ninety people attended the 2021 ADEAP Meeting, including the representatives of South Korea, Taiwan, Malaysia, Singapore, India, Indonesia, Japan, China, Cambodia, Thailand, the Philippines, Australia, and Hong Kong. At the symposium session, representatives of the countries conducted a 10-minute presentation on "National Online Learning Quality Management and Education Evaluation." 
-Before the symposium, ADEAP held an "International Collaboration with Country Association" session to strengthen cooperation in dental education. In this session, Jae il Lee, president of the Korea Institute of Dental Education(KIDEE), Nathan Mills, CEO of the Australian Dental Council (ADC), Akiyama Hitoshi, Japan Association for Dental Education (JADE)  gave a 15 minutes speech regarding to their own association and the possibility of future collaboration with ADEAP.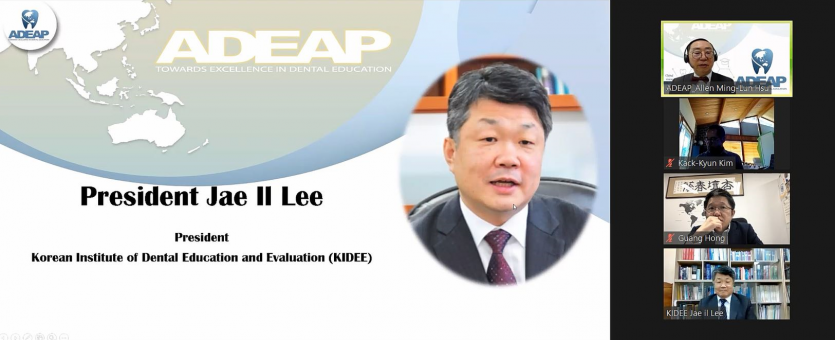 -President Jae il Lee introduced the current status of dental education in Korea and the future role of KIDEE. In addition, he also explained the accreditation criteria which is under revision and two recent studies conducted by KIDEE: "Meta-analysis of KIDEE accreditation, 2020"; "A study on the perception and experience of members of the dental education accreditation system- Focusing on the homomorphism and decoupling phenomenon 2021."

-At the symposium, Jae-Sung Kwon, the assistant administrator of the International Cooperation Committee in KIDEE, gave a speech on "Quality assurance of online learning in Korea and Yonsei University College of Dentistry." Professor Kwon introduced the current quality assurance status on Korean online dental education and explained how the teaching and assessment has been progressed in the Pandemic era, especially at Yonsei University.