2019 ADEE-ADEA Joint Workshop
2020-05-26 23:34
Author : KIDEE Hits : 208
본문
Attend the 2019 ADEA and ADEE Joint Workshop
- Period: April 25-27, 2019.
- Location: Italy
- Topic: Shaping the Future of Dental Education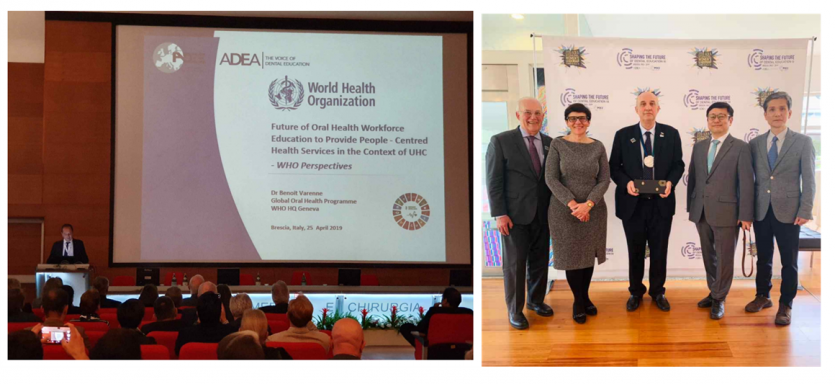 [Attend ADEE/ADEA Joint Workshop]
- Dr. Benoit Varenne, the World Health Organization (WHO) Dental Officer, gave a special lecture on the WHO's activities on the global agenda for oral health. In particular, how to respond to the growing burden of oral disease prevention and treatment internationally was explained from the WHO perspective.
- During the workshop, Followings were discussed: Assessment in Competency-based Education, Engaging with Global Networking to enable global oral health, Inter-professional lessons in pedagogy, The impact of scientific technologies and new discoveries on oral health globally.
[Interview with IFDEA Chairman and ADEE Chairman]
- Meanwhile, prior to the ADEE/ADEA Joint Workshop, KIDEE's director of Evaluation and Certification (Professor Kim Kyung-nyeon) and Standing Director (Professor Seo Jeong-taek) Interviewed Corrado Paganelli, the chairman of International Federation of Dental Educators and Associations(IFDEA) for further cooperation.
- KIDEE delivered a message to the chairman of ADEE (Stephanie Tubert-Jeannin) that ADEE and KIDEE  should work together to develop dental education, and discussed the development of future cooperation.