2019 WFME World Conference
2020-05-26 15:22
Author : KIDEE Hits : 188
본문
2019 World Federation for Medical Education(WFME)
World Conference
- Period : April 7-10, 2019
- Location : Seoul Walkerhill Hotel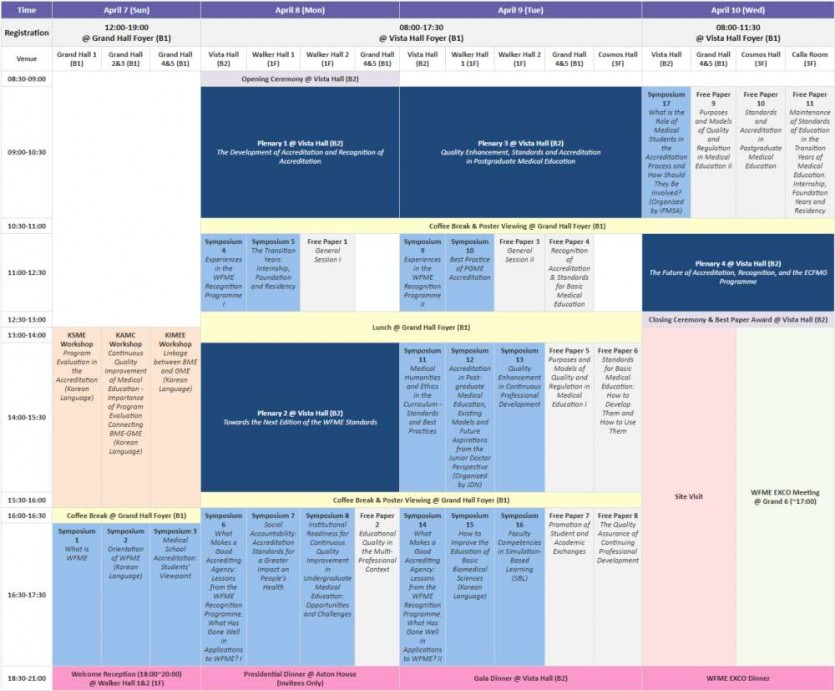 - Welcome Reception: It was Held as a standing buffet, and performances were held, including greetings from WFME Chairman David Gordon. Professor Harden, the chairman of the Association for Medical Education (AMEE), also attended the event.
- Symposium: After the Introduction of WFME, each country shared WFME certification experience.
- Plenary: After the general introduction of WFME, the direction of future certification was presented through Plenary Lecture.